South Carolina Alcoholics Anonymous
District 11
Serving Clemson, Easley, Liberty, Pendleton, Pickens, Powdersville, Richland, Seneca, Walhalla, Westminster, Anderson County (West), Oconee County, Pickens County
(
Oconee and Pickens Counties; Anderson County west of I-85
)
Call
(877) 544-8426
for information.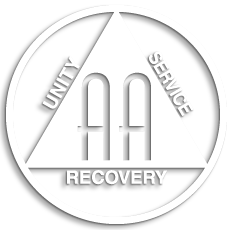 News and Information
Next District Meeting
When:
3rd Sunday of ODD months
01:00 PM - Light after-lunch snacks
01:30 PM - Alternate DCM leads Service Committee Chairs meeting
02:00 PM - Workshop (TBA topics) - followed by Business meeting around 3 pm
2018-19 District Officers:

DCM - Steve H. (Oconee Group) – Alt. DCM - Cecil R. (Seneca Group) – Secretary - Debby A. (Oconee Group) – Treasurer - Rhonda J. (Gratitude Group) – Alt. Treasurer - Doug A. (Winners Group)

The District still needs an Alternate Secretary.
If any new business item you bring would concern changing the District's Operative Policies, please give it to the Secretary BEFORE the business meeting begins, in written form.
Download the form for submitting changes to the Operative Policy.
Next District Workshop
02:00 PM - Sharing by Area 62 Chair Jack McD.: "Service at the Area level - what happens at Area 62 Assembly"
Where:
Oconee Group, at Foothills Community Church, 505 Bountyland Road, Seneca, SC, 29672
Download Your District Schedule
Please help your District save its financial resources by printing as many copies (2-sided) as you need for your group.
If you can't print your own please contact the DCM or Secretary.
Please send Group contributions to this address:
TBA
2018 District Meeting Rotation

January 21, 2018, hosted by the Oconee Group, Foothills Community Church, 505 Bountyland Road, Seneca, SC, 29672
Other dates/locations TBA.
District 11 is now hosting an answering service!

877-544-8426
If you'd like to serve as a call volunteer please get the flyer!
Accessibility Information by Group