South Carolina Alcoholics Anonymous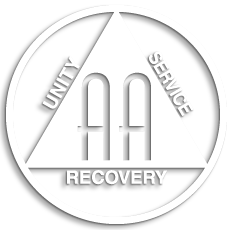 News and Information
Next District Meeting
When:
3rd Sunday of Odd months
1:45 PM - District 61 Meeting
Where:
Yana Club
107 Mathews Drive
Hilton Head, SC
Remaining 2017 District Meetings are 7/16, 9/17, and 11/19.
IMPORTANT TIME CHANGE - the Tuesday Men's Back to Basics meeting start time has moved to 7:00 PM.
THERE IS A SOLUTION GROUP ANNIVERSARY!!! OUR FIRST YEAR. WOOHOO!! Please join us for a celebration with food, refreshments and fellowship on SUNDAY, JULY 30TH Located at Campbell Chapel AME Church, 25 Boundary St, Bluffton (behind Nicklepumpers) @ 6PM. Food and Refreshments followed by a speaker meeting, potluck dishes will be welcomed.
The Bridging the Gap Program,
or BTG, connects the new member being discharged from a facility to A.A. in their community. Click "Email" for information regarding Bridging the Gap.
Accessibility Information by Group