South Carolina Alcoholics Anonymous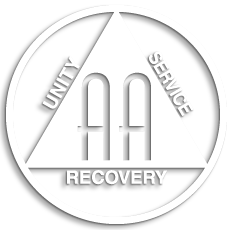 News and Information
Next District Meeting
When:
3rd Sunday of Odd months
1:45 PM - District 61 Meeting
Where:
Yana Club
107 Mathews Drive
Hilton Head, SC
Remaining 2017 District Meetings are 7/16, 9/17, and 11/19.
IMPORTANT TIME CHANGE - the Tuesday Men's Back to Basics meeting start time has moved to 7:00 PM.
THERE IS A SOLUTION GROUP ANNIVERSARY!!! OUR FIRST YEAR. WOOHOO!! Please join us for a celebration with food, refreshments and fellowship on SUNDAY, JULY 30TH Located at Campbell Chapel AME Church, 25 Boundary St, Bluffton (behind Nicklepumpers) @ 6PM. Food and Refreshments followed by a speaker meeting, potluck dishes will be welcomed.
Please join us for the Delegate Report by Jim S. July 30th at Yana Club Hilton Head Island Pizza and refreshments at 1:30 Report at 2:00
The Bridging the Gap Program,
or BTG, connects the new member being discharged from a facility to A.A. in their community. Click "Email" for information regarding Bridging the Gap.
For district elections and picnic, and New Years party
Hosted by Districts 60 and 61 - Lowcountry Intergroup Founder's Day Banquet
June 10, 2017 6:00 PM
USCB Bluffton Cafeteria
1 University Blvd
Catered Buffet and Speaker
Dessert contributions welcomed
-Members may "stand" for District 61 office positions at this District meeting September 20th!

-Elections will be held at the District meeting on: November 15, 2015!

-The offices to be filled are:

-District Committee Member(DCM)

-Alternate District Committee Member(Alternate DCM)

-Treasurer(Treasurer)

-Secretary(Secretary)
District 61 New Years Eve Celebration at YANA
December 31, 2015
Party Favors, Food, Recovery Comic, and Fellowship!
Meeting Starts at 8PM
8P-9P The Family Afterwards
Members of District 61 Young People Happy Hour Group Sharing from the Big Book Chapter The Family Afterwards
9P-10P Young People�s AA Speaker- Maggie D Savannah, GA.
10:15P-11:15 Comedian- Jiovani*
*Adult Content-Will not be suitable for children
Please Bring Desserts to Share-Snacks/Beverages Provided
$5.00 Donation at the Door
SPONSORED BY:
District 61 Hilton Head Island Young People Happy Hour Group- Friday 6PM
Regularly scheduled Thursday 5:30P & 8P meetings will meet in the board room
YANA Club of Hilton Head Island 107 Matthews Drive, Hilton Head Island, SC.
Accessibility Information by Group