South Carolina Alcoholics Anonymous
District 72
Serving Daniel Island, Isle of Palms, McClellanville, Mt. Pleasant & Sullivan's Island
(
Northern Charleston County
)
Call
(843) 554-2998
for information.
Link to the Tri-County Intergroup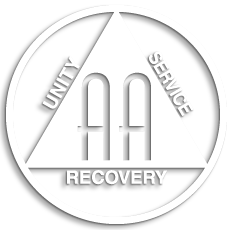 News and Information
Next District Meeting
When:
2nd Saturday every other month
10:15 am - The next meeting will be March 11, 2017
Where:
302 Hibben Street, at Church Street (in the Grace Hall basement) Mount Pleasant, SC 29464
If your group would like to submit contributions to the District via USPS the address is:
District 72
Attn: Treasurer
PO Box 1689
Mount Pleasant, SC 29465-1689
Next District Workshop
When:
11th Step Meditation
10:30AM - Saturday, October 1 - Meditation and Yoga followed by Food & Fellowship
Where:
302 Hibben Street, Mt. Pleasant, SC 29464 St. Paul�s Lutheran Church Mt. Pleasant, SC
Food and Fellowship afterwards. Please Join Us!
SERVICE OPPORTUNITIES

Service starts in your own home group and district.  Please consider serving; there are many positions to choose from. Attend a district meeting or the Group Conscience meeting of any of the regular groups listed on our schedule and offer to be of service.
The Interdistrict Treatment Committee
Has changed it's location!!
The old location at The T.C.I.O. above The Fox Music Store has become a little cramped.
The new location will be at: 
Grace United Methodist Church (Daily Reprieve Group location)
1601 Sam Rittenburg Blvd.
West Ashley, SC 29407
The Committee will meet in the Fellowship Hall in the front of the church (unless otherwise notified)
 The next Committee Meeting Will be on

________

Please pass this information on to your groups!
The Interdistrict Treatment Committee invites you to send a representative from your home group
to this meeting in order to get your home group on the Treatment schedule.
Your group can be a part of this truly spiritual service.